Orion abandoned gallery sculpture early on in his career. In addition to installing sculptures and monuments in public spaces – including the Golan Brigade Monument in Mitzpe Gadot (1972), Ma'alot in Jerusalem (1980), and Identity to Yeruham (1990) – he engaged considerably in designing and developing architectural sculpture. Orion created architectural spaces whose vast height and sunlight constitute central sculptural motifs. In his view, these spaces should rise to a height of several dozen meters in order to totally contain humans, to demonstrate to the spectator his minuteness in comparison to the universe, and to evoke in him an experience of spiritual transcendence.
Cathedrals, 1965
A series of sketches made by Orion during his studies at Saint Martin's School of Art in London, after visiting churches all over Europe. Orion, who was impressed by Gothic architecture, abstracted the specific spaces he visited and extricated their inner logic.
The cathedrals presented in the sketches are designed as unique, almost otherworldly sculptural elements that demonstrate how the spaces function for the benefit of those present in them. This is an early stage of inquiry in Orion's endeavor to create spaces that evoke a religious experience, that challenge the movement and self-perception of the people in them. This experience, according to Orion, should be secular and human in the face of the sublime and the infinite.
photo: Dor Nevo
Sculpture Field, 1968-1972
One of the monumental works Orion designed is a series of enormous sculptures that were meant to be installed at a single site on the banks of Nahal Zin in the Negev. 'There is no existence for a sculpture as a solitary unit, but rather as part of a "community of sculptures" – a "field of sculptures" – a system of forms above and below ground – which are a single massive composition extending over an expanse – people will move between tall and deep forms, between squares of intense sun and dark shade, enter them and move within falling and rising spaces, pressing and loosening between dark and high pale light, and sudden bursts of intense light on the edge of a high plateau,' he wrote.
Orion worked on planning and advancing the project for many years; his models and sketches were exhibited at the Israel Museum as early as 1974. Ultimately, sculptural elements from the field were installed at various sites around the country (such as the Tilted Power Field element in Ramat Aviv), but the full project was never realized.
photo: Dor Nevo
Orion VR, 2016
Sculpture Field models : Ezra Orion | Concept: Udi Edelman |  Scanning, modeling and VR environment building: Ziv schneider and Shirin Anlen | Sound Design: Dani Meir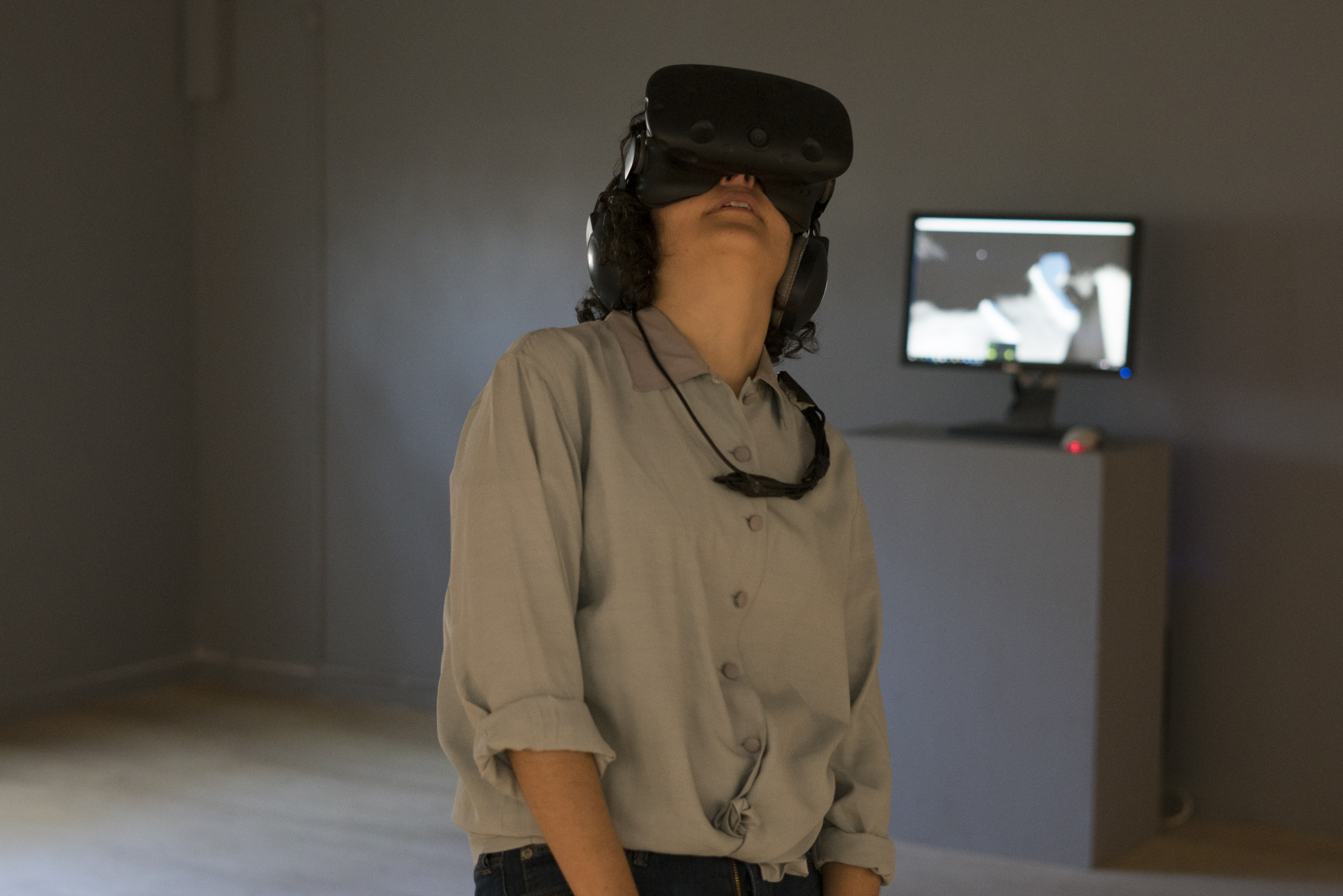 Plaster and metal scale models of various elements from Sculpture Field are still stored in Orion's Desert Sculpture Gallery. Their presence as a monument to an unrealized act, coupled with the desire to find a new way to document and preserve the objects, led us to an attempt to bring Sculpture Field to life with contemporary technology and recreate it in reality.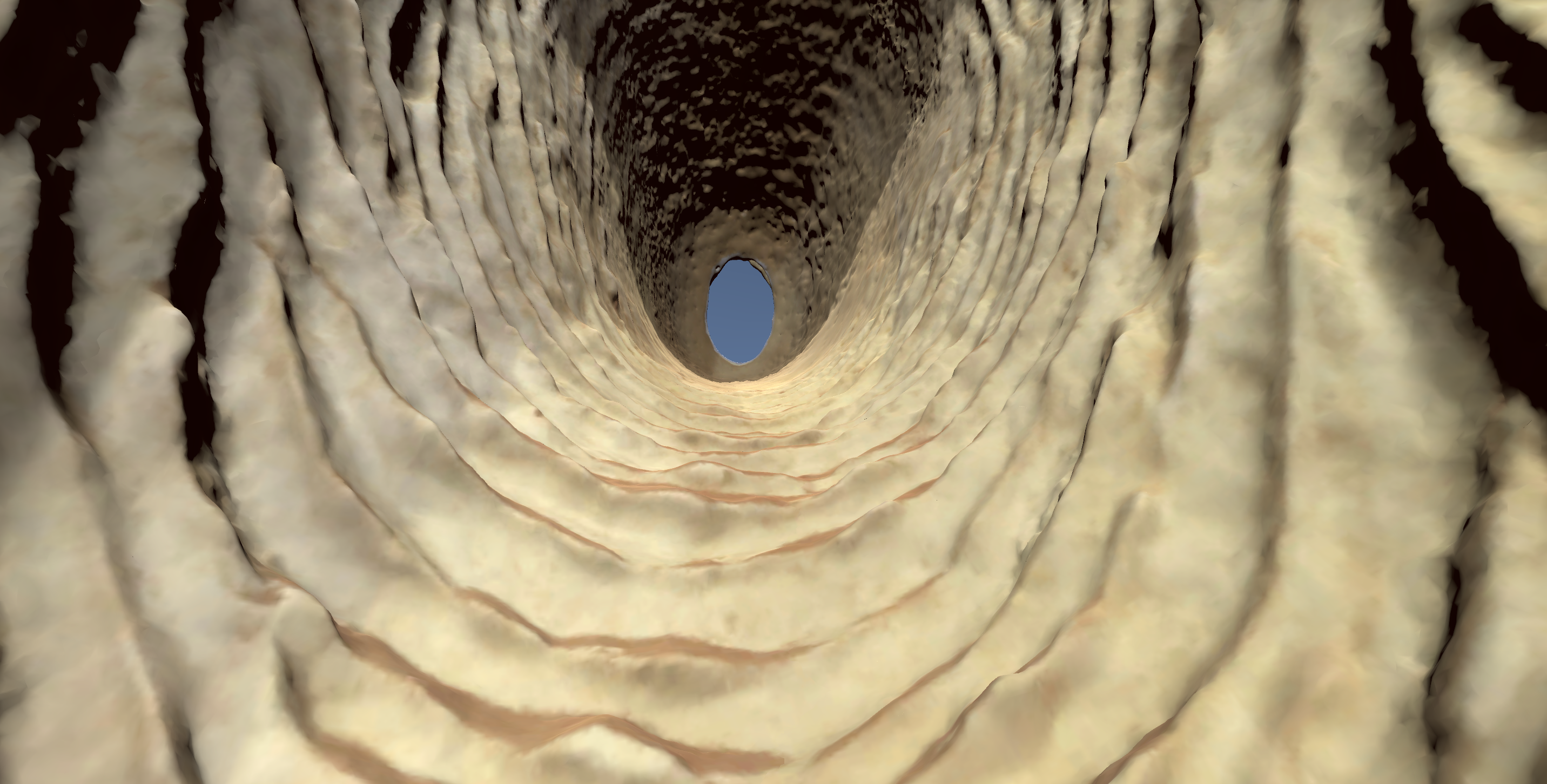 The models were scanned in 3D and adapted for latest generation VR glasses, enlarging and adjusting them as required. The result is a first opportunity to experience the sculptures in the huge dimensions Orion intended for them, and thus realize in virtual space the experience of the wandering spectator he saw in his mind's eye.